Preparation Day: 80
God, come back!
Smile your blessing smile:
That will be our salvation.
From Psalm 80 –
a testimony of Asaph
How well that we can look to God
when our face is set wrong,
that he may turn us,
and so his face shine on us,
as to bring blessing and
present deliverance to his people.
– J. N. Darby, quoted in
TheTreasury of David
::
About Preparation Day
Sense His smiling presence
at these quiet weekend oases: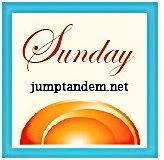 ::
11 Responses