Preparation Day: 63
God—you're my God! I can't get enough of you!
I've worked up such hunger and thirst for God,
traveling across dry and weary deserts.
– David, a king
Psalm 63, The Message
::
. . .  to look seemeth the poor man's privilege,
since he may, for nothing and without hire,
behold the sun.
– Samuel Rutherford
quoted in Spurgeon's Treasury of David 
::
About Preparation Day
Thirsty? Drink deep at
best quiet spots of the weekend: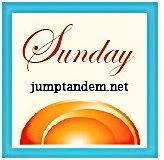 ::
8 Responses